The Valentine's season is upon us and love is in the air!
And believe it or not, skylights can help create the perfect lovey-dovey mood for you and your valentine.
When we talk about skylights, we tend to focus on all the natural light they bring in. Sometimes it's enough to light up the rooms surrounding the room that actually has the skylight in it. So, it makes sense to ask how skylights can help set the mood when the mood calls for less direct light. We can't control the sun, after all!
True, we can't control the sun. But skylights are more versatile than they may seem at first.
Keeping it Dim
Believe it or not, you have a lot of control over the amount of light coming through your skylight. You just need the right tools to exercise it.
Skylight blinds allow you to control the light coming through at varying levels. VELUX Blackout Blinds, for example, feature unique double pleating that converts day into night by blocking even the brightest sunlight. Alternatively, our single-pleated blinds - also known as our Light Filtering Blinds - softly diffuse bright light so you can see clearly without any glare.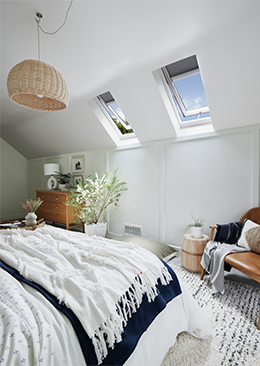 For a stylish upgrade, there are also our Venetian Blinds. Designed for varying light control while still providing outdoor views, these blinds are perfect for watching the sky change colors as the sun sets.
Playing with Light
Even when the sun goes down, you can still create a romantic mood with your skylights.
If you plan ahead on installation, you can leave room to install recessed spotlighting around your skylight like so: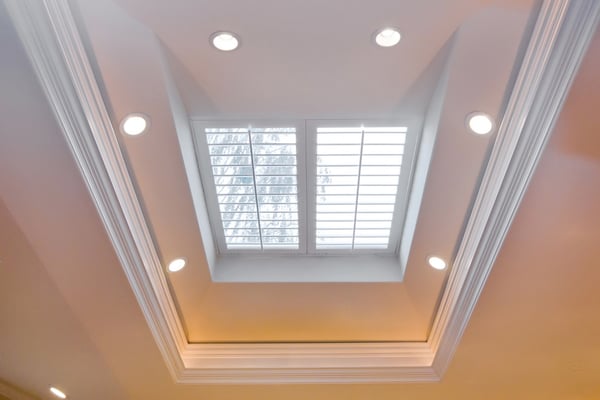 For a more flexible lighting-when-there's-no-light option, you can also attach LED strip lights around the base of your skylight. And most LED light strips come with a remote that changes the lights' colors, so you can set just the right mood.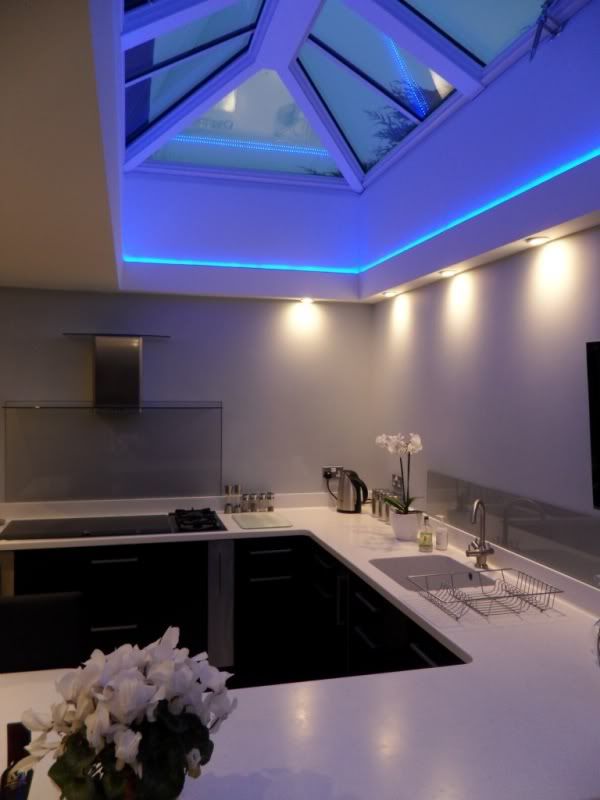 See? You can do more with skylights than just fill a room with light!