Green Solution House, a holistic approach to sustainable building.
At Green Solution House, every component in the building contributes to circular sustainability.
Daylight plays an important role in the ambitious sustainability strategy of the hotel and conference centre. In order to maximize daylight, 196 modular Ridgelight modules were installed in the large, inner courtyard and atrium.
The design of the entire building complex is based on the criteria of the Active House​ vision, inspired by the cradle-to-cradle life cycle concept, and certified to the high standards of the German Sustainable Building Council (DGNB).
196 Ridgelight 25-40° modules provide large amounts of natural daylight to the internal courtyard.
One third of the modular skylights are fitted with integrated photovoltaics to boost the building's green profile.
The building is designed for disassembly and constructed of recyclable materials.
Green Solution House won the Active House Label Award in 2016 and serves as an innovative laboratory for sustainable building and living.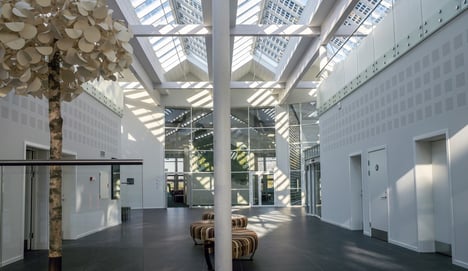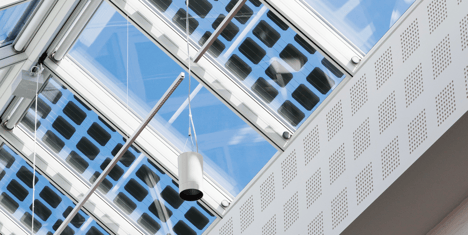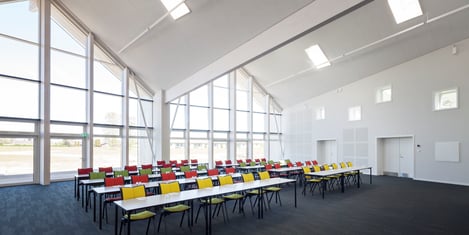 Take a look at the video about the Green Solution House and the design inspiration behind the sustainable building plans. Want to know more about VELUX Commercial's sustainability? Take a look at some sustainable commercial applications or check out the VELUX annual sustainability report for more information.