It's all over our website: the VELUX No Leak Promise. But what is it? What does it mean?
No Leaks, No Worries
In order to get ahead of the inevitable "But don't skylights leak?" questions, we decided to not only call our warranty a No Leak Promise, we've also dubbed our deck- and curb-mounted product family the No Leak Skylight.
But what exactly does that mean?
To put it plainly: VELUX skylights that fall under our No Leak Promise carry a 10-year installation warranty, as well as a 20-year warranty on glass, 10 years on product, and 5 years on blinds and controls.
While that may assuage your customers, we know you'll want a few more details.
We're able to keep this promise (that our skylights won't leak) thanks to our patented three layers of water protection. The three layers are slightly different depending on whether the skylight is curb-mounted or deck-mounted, but nevertheless, they all work together to prevent leaks and stand the test of time.
Of course, at VELUX, we believe a skylight not leaking should be a given, not an anomaly. That's why VELUX skylights have even more awesome features to give them that extra edge. These features include:
Advanced LoE3 glass for better energy efficiency, higher visible light transmittance, and improved solar heat performance
Money-saving, pre-finished white frames and sashes
Pre-mounted brackets for quick installation of sunscreen around blinds
A lower roof profile with an updated curved architectural design
A neutral gray color to blend in with most roof materials and colors
But back to that No Leak Promise:
VELUX Patented Deck Seal Technology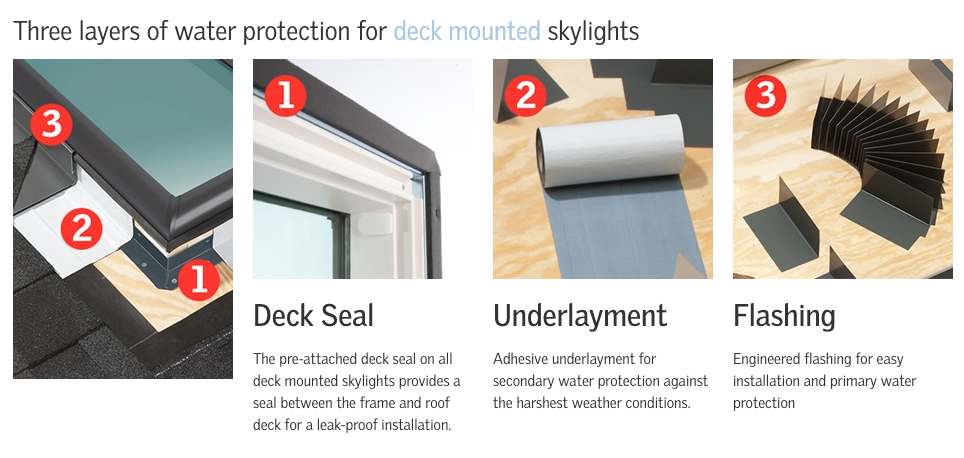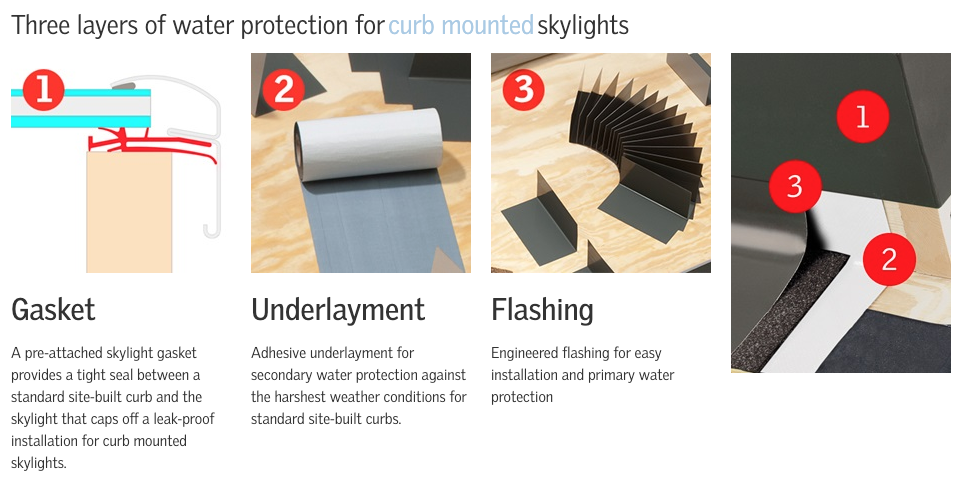 Remember: only VELUX skylights installed with VELUX flashing are eligible for the No Leak Promise. To help keep your customers' homes dry and sunny, opt for the very best from VELUX.