Traditional skylights are great. But on certain projects, you want to think outside the box and really flex those creative architectural muscles.
That's where the VELUX Architectural Series comes in!
VELUX's Architectural Skylights are lightweight, metal-framed structural windows that are fully customizable, allowing you to create some of your most dramatic, awe-inspiring daylight designs. They're available in an extensive line of configurations, finish colors, and glazing options. So, if you can dream it, there's an Architectural Skylight than can make it a reality.
Architectural Skylight Models
Architectural Skylights are categorized by versatile pyramid systems and pitched roof applications. The pyramid systems include:

The Square Pyramid, which offers a classic look while remaining fully customizable. It supports spans up to 40' x 40'.
The Octagonal Pyramid, which supports five or more sides and spans up to 40' wide.
The Extended Pyramid, a rectangular version of the Square Pyramid that's fully customizable and also supports spans up to 40' wide.
And the pitched roof applications include: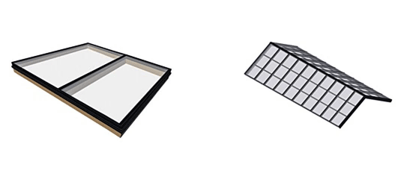 The Low Profile System, which lays over roof rafters to create a narrow line frame. It accommodates multiple insulated glass panels and ships assembled and ready for field glazing.
The Structural Ridge, which is available in a variety of high-performance glass and finish options. It also spans up to 40' wide.
The Double Pitch and the Single Pitch; two sides of the same coin, the Double Pitch supports spans up to 40' wide while the Single Pitch is more suited for smaller jobs, supporting spans up to 22' wide.
Architectural Skylights in Action
Get inspired by these home designs that feature Architectural Skylights!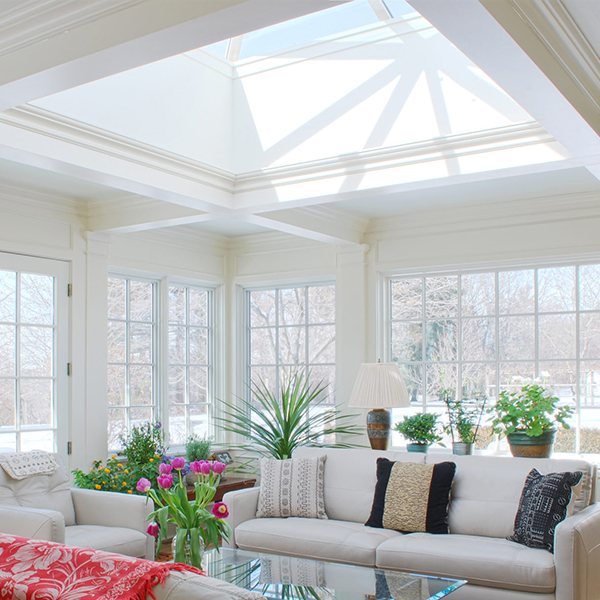 The Square Pyramid featured in a living room.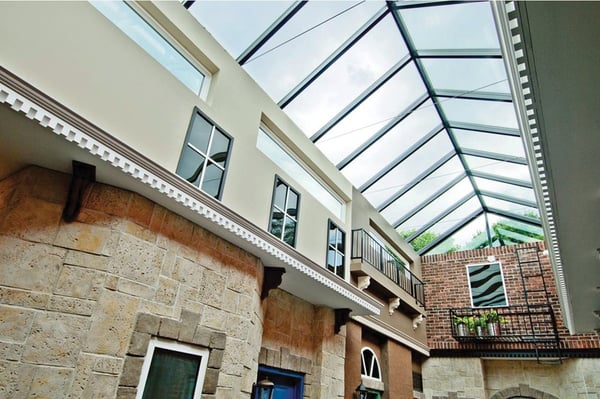 The Double Pitch System over a residential atrium.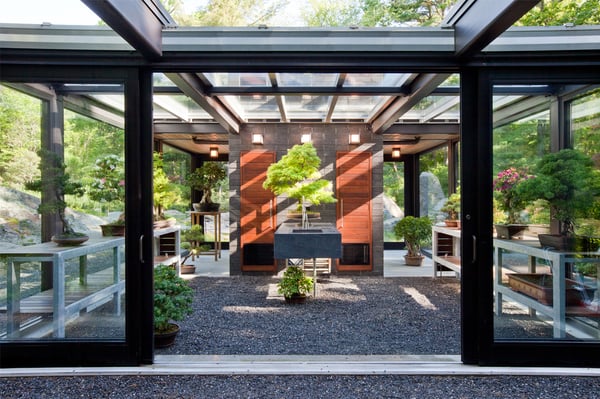 The Single Pitch System used to create an indoor garden space.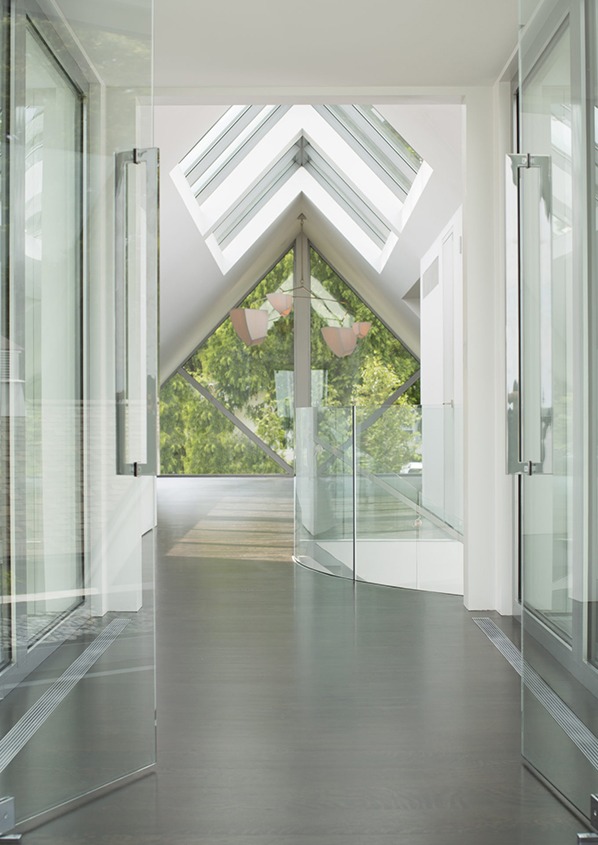 The Structural Ridge brilliantly illuminates this hallway.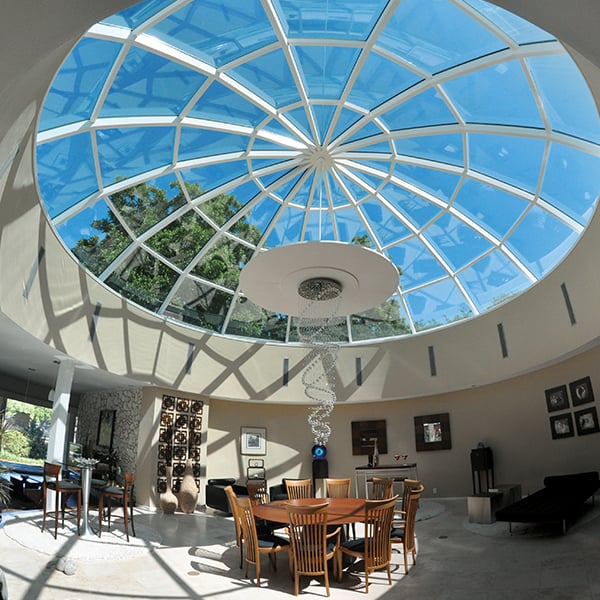 The Octagonal Pyramid showing off its many sides.
Learn more about the Architectural Series on our website, or contact your local VELUX sales rep to start incorporating more daylight into your designs.