[CRASH COURSE] Here's what you need to know about the VELUX Cabrio Balcony Roof Window
Posted by: Allyson Miller
The video is going viral.
It has been put on every house renovation bucket list in the country.
People are making memes and gifs out of it.
Welcome back to the spotlight, VELUX Cabrio Balcony!
Quick story: When I first started working at VELUX, I went on a tour of the office to familiarize myself with all the products we offer.
And we offer some pretty cool products.
But one that always stuck out to me was the Cabrio Balcony. I mean, what a concept, right?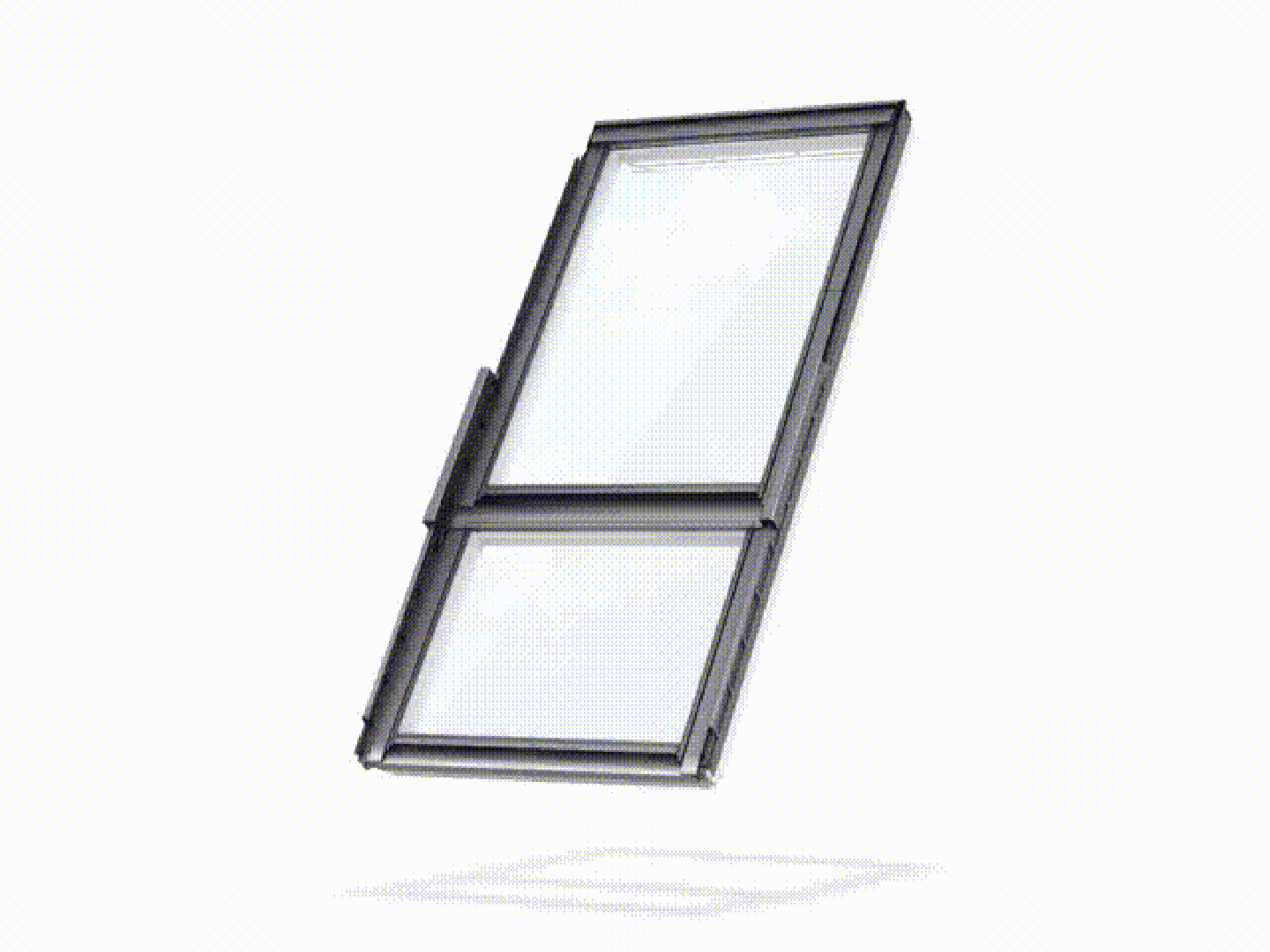 A roof window that 1.) has a unique shape that works best for loft spaces/dormers 2.) opens 3.) creates an instant balcony.
Considered a special order product here in the US because of the roof pitch required to have one of these bad boys installed, we didn't see a lot of people get excited for this product...until now.

CRASH COURSE TIME!


Here's a brief overview of what you need to know about this product, plus some questions people are already asking about it.
The VELUX Cabrio balcony

The VELUX Cabrio balcony transforms from a roof window to a balcony in seconds. And it's a great way to add a wow factor to a home.
top-hung upper section with bottom handles for convenient operation.

bottom-hung lower section with handles on top sashs—opens outward.

includes banister railings and balusters

triple glazing

ventilation flap and integrated dust and insect filter

maintenance-free exterior covers

can be easily combined with additional top-hung and fixed sloping roof windows to increase the daylight and view.

built with high-quality, natural pinewood.

toughened outer glass and laminated inner glass.

comes with VELUX ThermoTechnology insulation.
The features of this roof window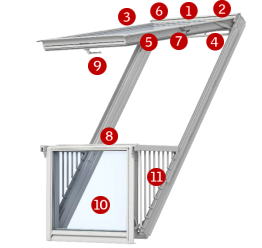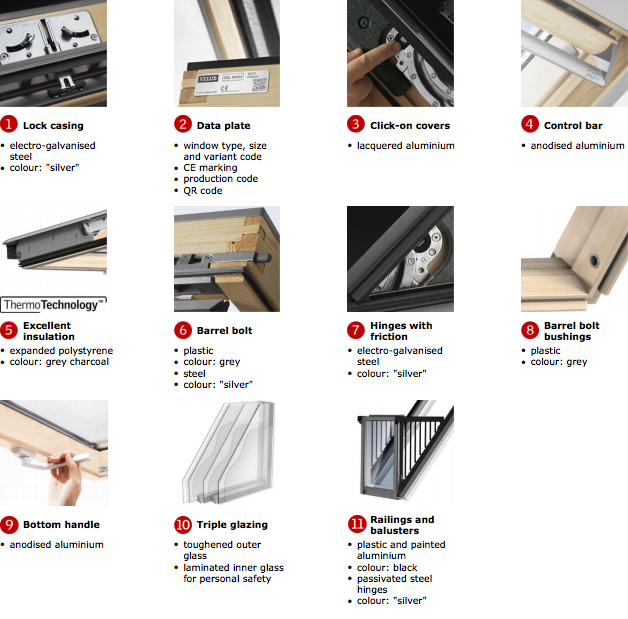 The glazing features
Heat insulation: low energy glazing provides reduced heat loss through the window and enhanced indoor comfort.
Solar gain: in the wintertime, the heat from the sun entering through the windows is a usable solar gain.
Solar protection: in warm climates and in rooms with large window areas, a sun protective coating provides a better indoor climate during summer periods.
Sound insulation: a combination of laminated glass and optimal glass thickness provides better sound insulation.
Security: thicker laminated glass pane is designed to increase resistance to manual attack.
Energy balance: the energy balance represents the ability of the roof window to utilize the passive solar gain and keep in the heat during winter and its ability to protect against the risk of overheating during the summer.
Safety: laminated glass is designed to hold the fragments together if the glass breaks. We recommend that you consider using glass units with laminated glass on the inside for windows placed above areas where people sleep, play, or work.
Outside strength: toughened outer glass pane makes your glazing more resistant to hail, heavy wind, and snow loads.
Delayed fading of materials: inner laminated glass protects materials behind the glass against the UV radiation and therefore delays fading of materials.
Rain noise reduction: the combination of laminated glass and extra thick glass helps provide a significant, audible reduction of rainfall sound
Easy-to-clean: the easy-to-clean coating minimizes the cleaning frequency of the outer glass pane and gives you a clearer view in case of rain.
Anti-dew: the anti-dew coating significantly reduces the days with dew on the outer glass pane, giving a clearer view.

Likelihood of it leaking
It won't.
If you read any of the coverage that this viral video of the Cabrio balcony is getting, you'll see a lot of people commenting on "skyleaks"—a clever, but completely wrong nickname.
Although many people find this to be a cool product, some worry about the not if, but when it will leak.
You've worked with VELUX products before, we've worked to ensure our products seal completely, preventing leaks from occurring.


Home Privacy