The countdown is on!
Enter before 11:59 p.m. EST on October 1 to be eligible to win TWO skylights plus installation!
Sweepstakes Details
Ready for a lighter, brighter, fresher home? Just imagine it: your home completely transformed by skylights and bright, clear daylight streaming in as fresh air wafts through. Or, look at these past winners' homes to get a feel for how different your space can look with skylights: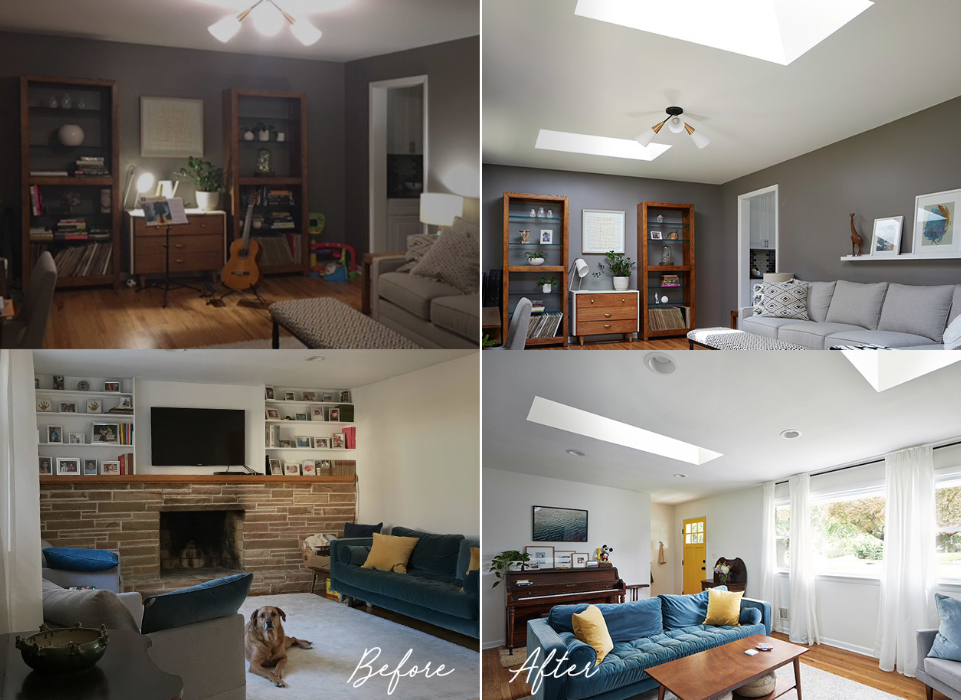 To put your name in the running, pop on over to our friends at WhySkylights.com and complete the entry form with your name, email, phone number, address, and the room where you'd like to add skylights. You can also see a complete list of the official rules before you fill out the form.
Then, on Friday, October 4, 2019, one grand prize winner will be selected through a random drawing of all the eligible entries received. That winner will be notified by email or phone within two days of the drawing.
If for some reason the original winner does not respond within 5 days of that email or phone notification, another winner will be selected through another random drawing.
A Few More Prize Details
As we mentioned earlier, the winner will receive two skylights to be installed in their home and we'll cover the cost of installation! The skylights up for grabs are two of our Solar Powered "Fresh Air" Skylights and you'll also win two solar-powered blinds to complete your look.
In order to ensure the winner's home will accommodate these particular skylights, a VELUX inspector will come by to assess the roof and okay the installation. If the Solar Powered "Fresh Air" Skylights won't fit, the winner will receive two VELUX Sun Tunnel® Skylights and their cost of installation will also be covered.
So, what are you waiting for? Enter now for your chance to win!