If you've been hanging around the VELUX blog and website for a while, you're probably well aware that we're all about natural light. More specifically, we're all about utilizing natural light to help make buildings - and the people in them - healthier.
That's why VELUX is proud to sponsor the "Best Use of Natural Light" prize at the World Architecture Festival (WAF), which was awarded for the very first time this year.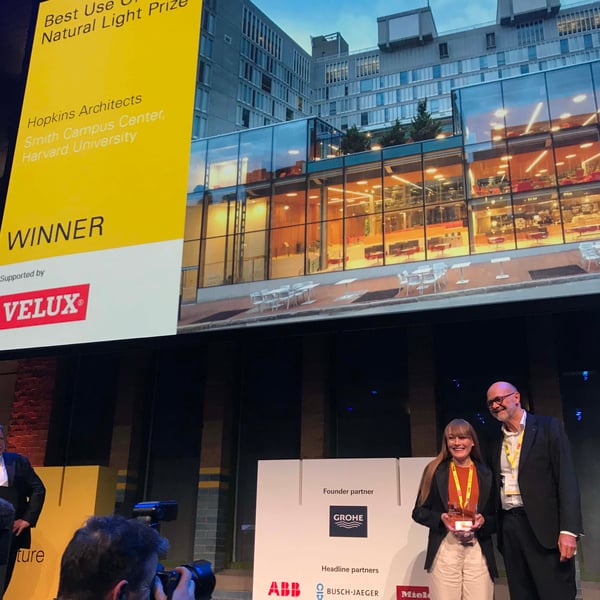 This new prize acknowledges the work of professional architects in demonstrating the unique use of daylight in their completed buildings. And it was first awarded to Hopkins Architects, London, for their transformation of the Smith Campus Center at Harvard University with skylights, last Friday, December 6, in Amsterdam at the 11th annual World Architecture Festival.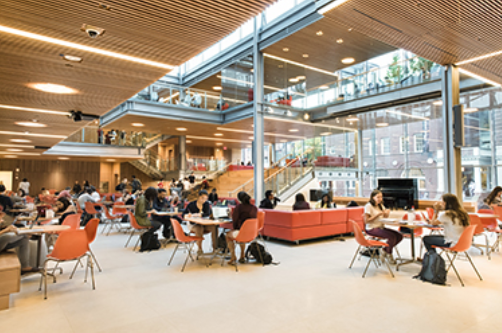 "The project delivers on many levels. It provides a sanctuary of retreat and refuge, where access to daylight and blurred boundaries of interior and exterior create a seamless mixture of public and private spaces that sensitively enhance an iconic development," the jury stated about the project.
"I am really pleased that this project is the very first winner of the 'Best Use of Natural Light' prize. This transformational project is a truly great example of how a big and dense building complex can be renovated in an innovative way. The architect took a radical approach to opening up the ground floor to nature, by incorporating daylight, well-being and retreat into the daily life of the campus," Per Arnold Anderson, VELUX Special Advisor and Architect MAA, said after presenting the award.
About WAF
The World Architecture Festival is an annual festival and awards ceremony that brings together more than 2,000 architects to network and be inspired by some of the most innovative projects from around the world. At the festival, more than 500 architects present their projects live to a judging panel, one of which is awarded the World Building of the Year title. The first WAF was held in 2008, and VELUX has been a sponsor of the festival since 2015.
About the Prize
The "Best Use of Natural Light" award, sponsored by VELUX, is a new category among Special WAF Prizes. Special emphasis is put on projects that consider the impact on human well-being, performance, and joy.
For more information about the WAF, to see all 2019 winners, and learn more about the "Best Use of Natural Light" prize and the other entrants, visit worldarchitecturefestival.com.