The Biggest Advantages Behind VELUX Neat® Glass
Posted by: Allyson Miller
If you had to choose between the two option (A and B), which skylight glass would you pick to compliment your design?
I'm sure we already know the answer to that. So you're probably interested in learning exactly what makes Neat® glass so unique and the biggest advantages that come along with it.
Let's dive right in.
What is VELUX Neat® Glass
Also known as Clean, Safe, and Quiet (CSQ), Neat® glass is designed to disperse water evenly during a rain shower, preventing dirt from lingering and water spots from forming. And because of that, natural light pours through the window uninterrupted.
Compare that to ordinary glass where water beads higher on the pane which causes more water spots that can hinder light dispersement.
3 Advantages of Neat® glass
But what are the advantages to using Neat® glass in your design? The secret lies in the scientifically-engineered concept of glass that is clean, quiet, and safe. Here's what we mean!
1. Clean: Have you ever heard of a piece of glass that cleans itself? Probably not! Neat® glass unique formula gives it its remarkable clean qualities.
Silicon dioxide gives the glass it's exceptionally smooth feel—so smooth in fact that water will actually "sheet off" and evaporate, leaving water spots a worry of the past.
But we didn't stop there. To make the glass even cleaner we chose to add Titanium dioxide as we knew it reacts well to the sun's UV rays. Titanium dioxide when paired with UV rays will decompose any organic matter on the glass. When the next rain hits, all the decomposed dirt will rinse away.
So put it this way to you customers—they can spend less time cleaning their skylights and more time enjoying the view they paid for.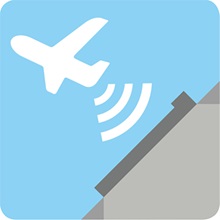 2. Quiet: Some homeowners assume that with less insulation and more windows, they're going to have an awful time trying to get peace and quiet. But that's not true!
Neat® glass reduces unwanted outside noise by as much as 25% than a standard double pane glass. And homeowners will also be pleasantly surprised to learn that it can reduce up to 50% of unwanted noise when compared to a plastic skylight.
So if your homeowners are afraid that planes will sound as if they are landing on their house, share this advantage of Neat® glass with them.
3. Safe: We stand by our products and our promise that if you design with VELUX skylights, the only thing to every pass through it will be light.
Our No Leak Skylights are designed with three layer of water protection, and is backed by 10-year installation warranty, plus 20 years on glass, 10 years on the product, and 5 years on blinds and controls. What other company can say all that?
For more information on Neat® glass and the science behind it, click this link now to read more.